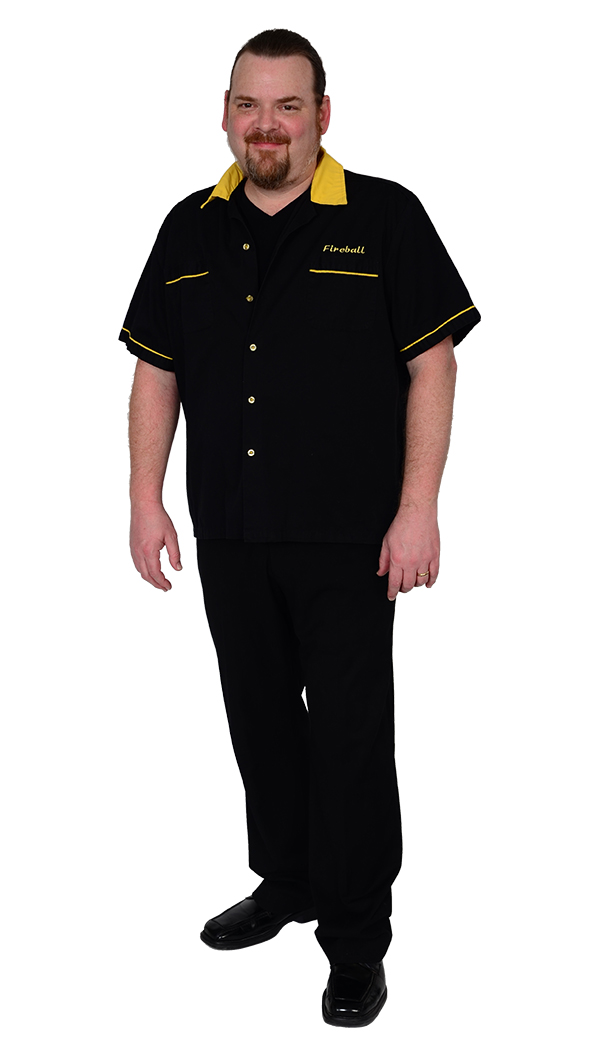 Bill Allsup
Production Facility Manager
Branding Smiles Since 1994
Bill began working for Eskimo Joe's Clothes Print Shop in March 1994. He was promoted to Head Automated Printer shortly after being hired and named the Assistant Production Manager in October 1995. In 1998, Bill assisted with the relocation of the Print Shop to its current location at 3904 N. Land Run Dr. In 1999, he was promoted to Print Shop Manager. In 2002, he was promoted to Production Facility Manager for EJPPG.
Bill has spent most of his adult life in Stillwater, and though he is not a native of the town, Stillwater is the town he calls home. He moved here in 1987 to study Chemical Engineering at Oklahoma State University.
Bill and his wife, Kim, have been married since 1993. They have 2 children, Natalie and Kendall. 
In appreciation for the great things that have come his way while living here, Bill is always on the lookout for ways to give back to his community. Bill is a lifetime member of Leadership Stillwater and graduate of Class 23. He is also a graduate of Payne County Leadership Class 6. Bill joined the Stillwater Noon Lions Club in 2016 and has also served as a board member for his neighborhood homeowners' association. Bill also served as the Sergeant of Arms for the Local Chapter of Stillwater Toastmasters in 2015.
With over 25 years of industry experience, Bill has served on panels and boards to advise area technical schools on how to train graphic artists and screen printers. His passion for sharing his knowledge of screen printing to the next generation of printers is one of his favorite parts of his work.