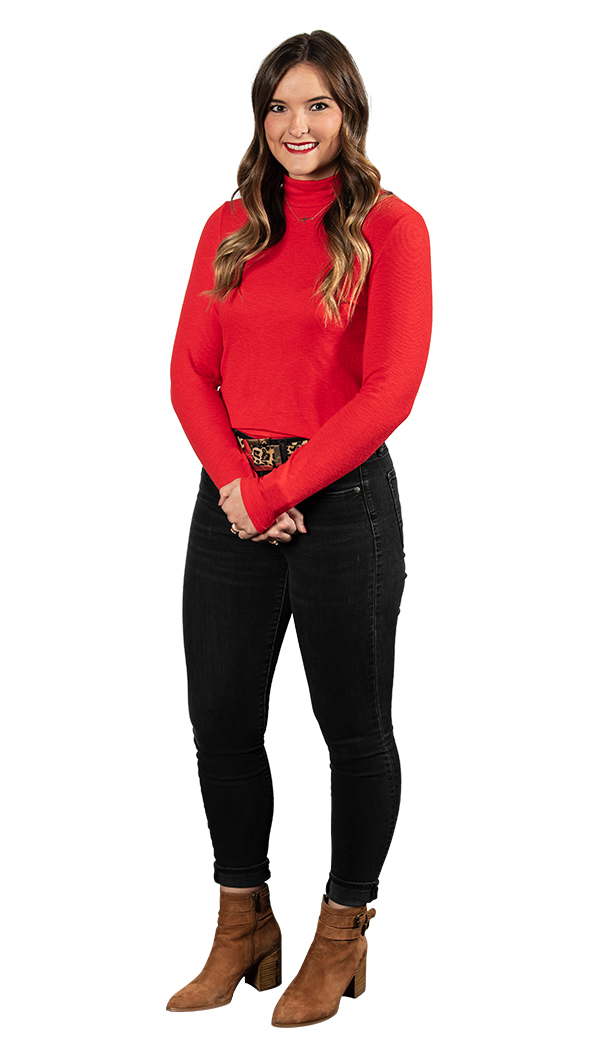 Caroline Fay
Branding Consultant
Branding Smiles Since 2016
Caroline joined the Eskimo Joe's Promotional Products Group family in 2016 as a Customer Service Representative and since then has served as an Internal Branding Associate and now as a Branding Consultant.
A native of Stillwater, OK and an OSU alumna, Caroline returns to Stillwater often to spend time with family and friends, attend OSU football games, and pop in at EJPPG to catch up with folks at the office.
When she is not working or traveling, she also enjoys spending time on the golf course and watching reruns of The Office.
Caroline resides in Celina, Texas, with her husband, Taylor.