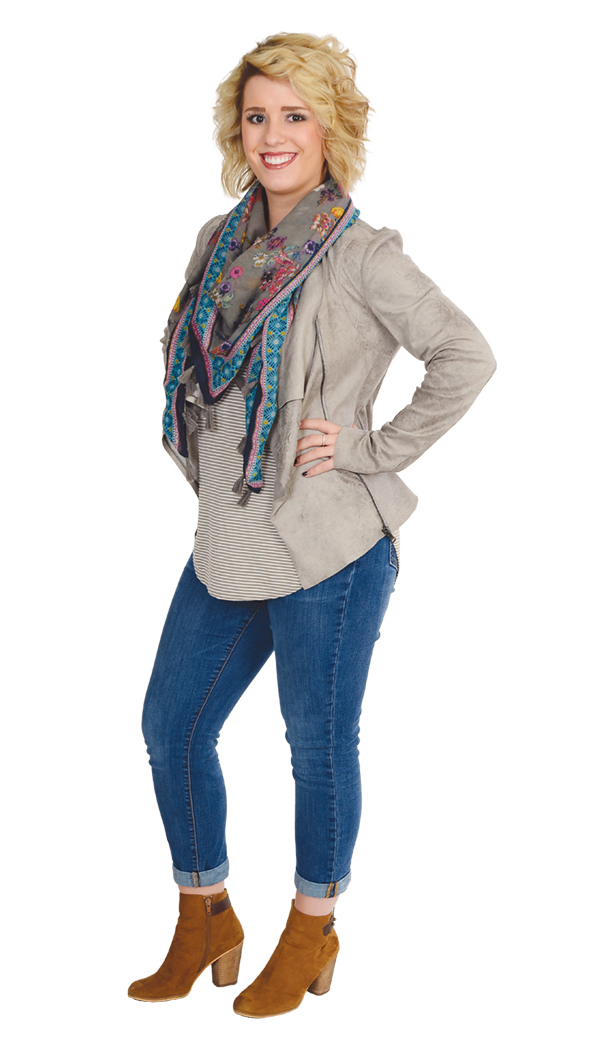 Jordan Sanders
Senior Internal Branding Consultant
Branding Smiles Since 2013
Jordan joined the Eskimo Joe's Promotional Products Group family in 2013. She began her career in our Stillwater office and now is a part of our Tulsa team.
Jordan was born and raised in Broken Arrow, OK. She moved to Stillwater to attend Oklahoma State University where she studied Interior Merchandising and Entrepreneurship. While attending school, she was a member of the Kappa Alpha Theta sorority and worked her final semester with our company as a part-time employee.
Jordan married her husband, Jarrett, in December 2018 and they spend much of their time spoiling their three dogs and their cat. These are their current babies, although they do intend on expanding their family in the future. Right now, they are enjoying their time with their 6 nieces and nephews.
When she's not a work and enjoying her time building those relationships and diving into the world of promotional products, Jordan loves spending time with her family and friends, cuddling with her fur babies, investing in her personal online business, traveling, and ALL things Disney! She is a strong Christian woman, a serious animal lover, a dedicated spouse, and is a firm believer in finding the JOY in all things!