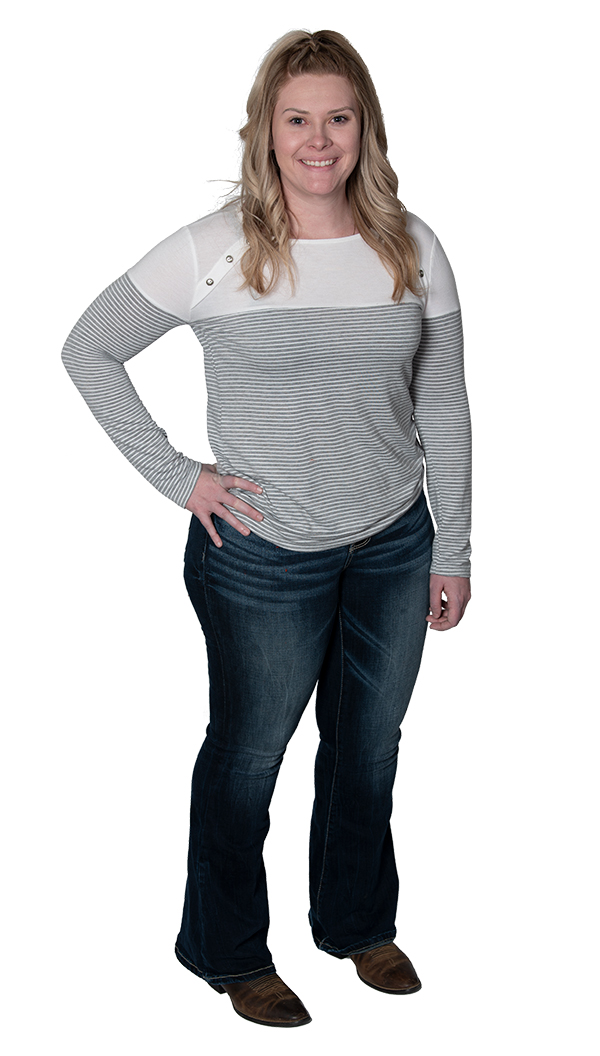 Kasey Emrich
Internal Branding Associate
Branding Smiles Since 2021
Kasey joined the Eskimo Joe's Promotional Products Group family in 2021 as an Internal Branding Associate. 
She moved to Oklahoma in 2020 to be closer to family. Originally from Colorado, she graduated in 2019 with a bachelor's degree in business administration from Colorado Mesa University in Grand Junction, CO.
Kasey also works at Mexico Joe's and in her spare time, she enjoys spending time with family and friends, playing golf and snowboarding.
As an IBA, she will be working with our sales teams and assisting with sample requests, creating product and apparel mockups and proposals.
Her favorite thing about working at EJPPG is the fun culture and the people.