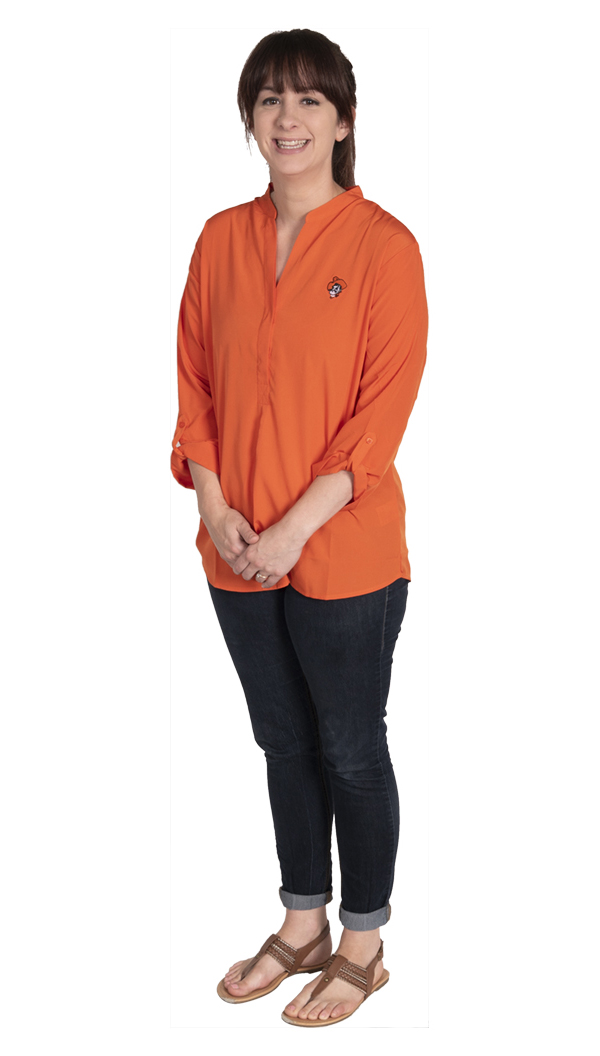 Kaylee Eslick
Internal Branding Consultant
Branding Smiles Since 2018
Kaylee joined the Eskimo Joe's Promotional Products Group in June 2018.
She started her career with Stan Clark Companies in September 2001, when she was hired at Joseppi's Italian Kitchen. She worked at Joseppi's until 2014 and then moved to Eskimo Joe's where she met her husband, Taylor, who was also a server at the time.
Family, friends and God are most important to her. She enjoys spending time with her husband, Taylor, their daughter, Charlotte, and two Labradors, Sulley and Rommel.
Her favorite part of her job are the relationships established, not only with clients, but with her coworkers and suppliers that she works with everyday.