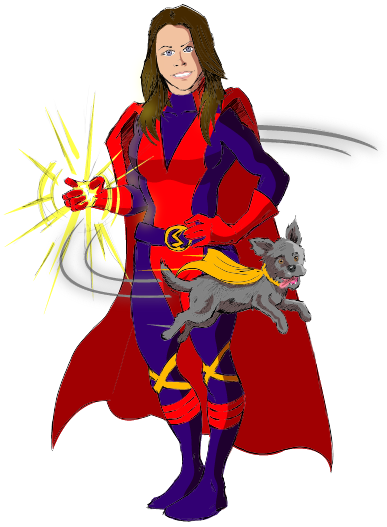 Sydney Myers
Internal Branding Consultant
AKA: The Provider of Happiness
First Appearance: 2014
Super Power: Positivity
Starting each day by choosing to be positive is something Sydney thinks everyone should try. Not only does it make her feel better physically and mentally, it's a wonderful way to live your life.
A member of the Internal Branding Consultant team at Eskimo Joe's Promotional Products Group since 2014, Sydney loves making people happy. Whether it's family, friends, clients, co-workers, or complete strangers, she will do whatever it takes to put a smile on their face.
When she's not at work, Sydney loves spending time with her family and friends and being an amazing Aunt to her 3 nieces, Rhyan, Hallie and Channing. Sydney recently married the love of her life, Chad, on 9/29/18. 
This dog Mom to Libby, Sydney spreads joy and happiness wherever she goes.