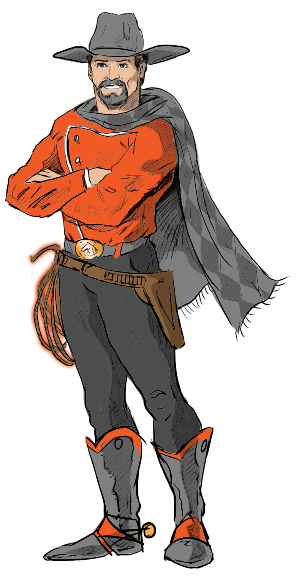 Todd Branson
Branding Consultant
AKA: The Courageous Cowboy
First Appearance: 2019
Super Power: Guidance
A lifetime member of the American Quarter Horse Association and Palomino Horse Breeders of America, Todd comes to EJPPG with a Bachelors of Science in Animal Science and a minor in International Studies from Purdue University.
This horseman from Indiana has a lot of experience in sales and the equine industry. He and his wife, Denise, have 2 daughters, Makenna and Morgan.
When he's not working, Todd enjoys watching his youngest daughter play softball and his oldest daughter with her longhorn, Snuggles.