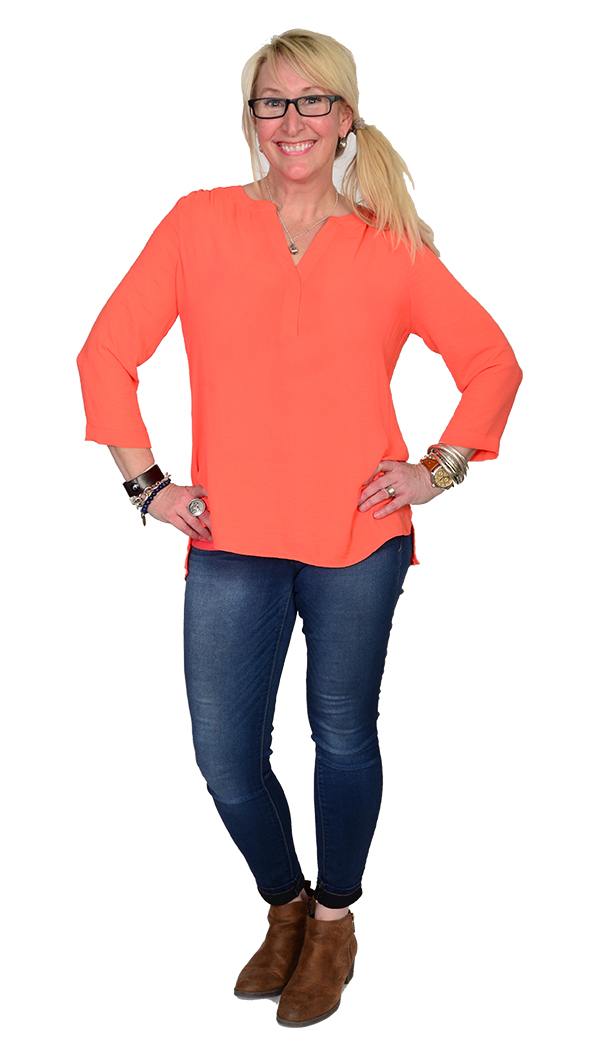 Andi Blankenship
Operations Manager
Branding Smiles Since 1993
Andi joined the Eskimo Joe's Promotional Products Group family in 2013 and our clients and team members love walking through EJPPG's doors and being greeted by her smiling face.
This fun and spunky team member started working at Mexico Joe's back in 1993.
Andi says that being outside in the sunshine fuels her soul. Music is a must in her life. She hopes to sprinkle sunshine, enthusiasm and joy everywhere she goes.
She is the proud Mom of two dynamite sons, Drake and Vaughn, and happily married to her best friend, Jarrod.