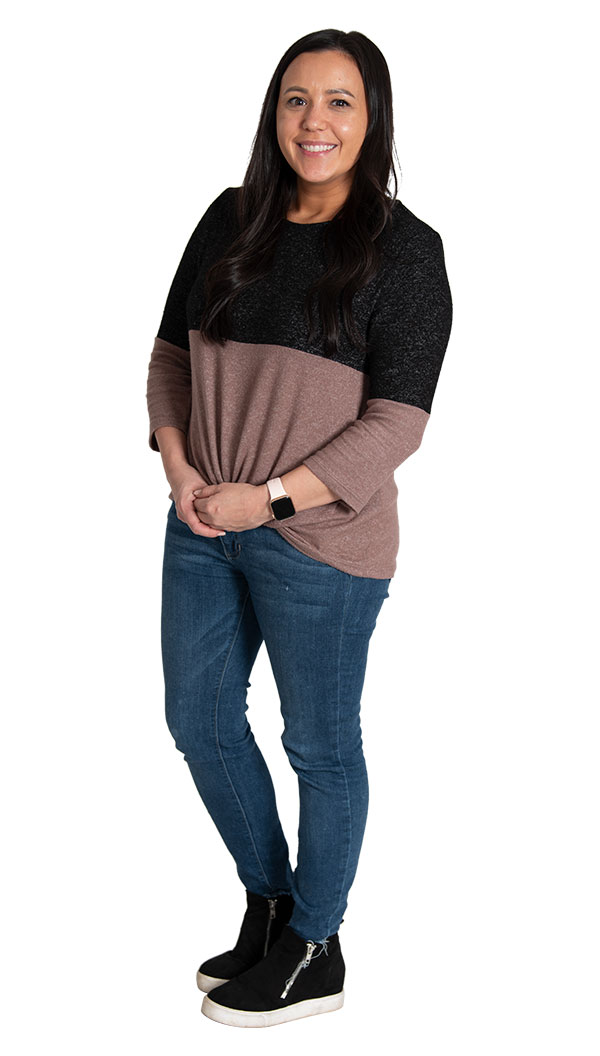 Caitlin Funk
Internal Branding Consultant
Branding Smiles Since 2020
Caitlin joined the Eskimo Joe's Promotional Products Group team in November 2020. She isn't new to the company though. Caitlin worked at Eskimo Joe's from 2007 - 2010 and Joseppi's Italian Kitchen from 2010 - 2011 as part of the wait staff team.
She moved to Tulsa in 2011 where she gained experience in customer service and human resources in various professions.
In her role as Internal Branding Consultant, Caitlin loves coming up with product ideas for her clients and seeking solutions. She is creative and a problem-solver. Her favorite thing about her job is meeting new people and building relationships with clients. Caitlin also loves that EJPPG has such a family/team environment. 
When she's not at work, she loves being an Aunt to 3 and a Dog Mom to 2. She loves all things OSU sports, cheering on the Pokes and is a Make-A-Wish Foundation volunteer wish granter.