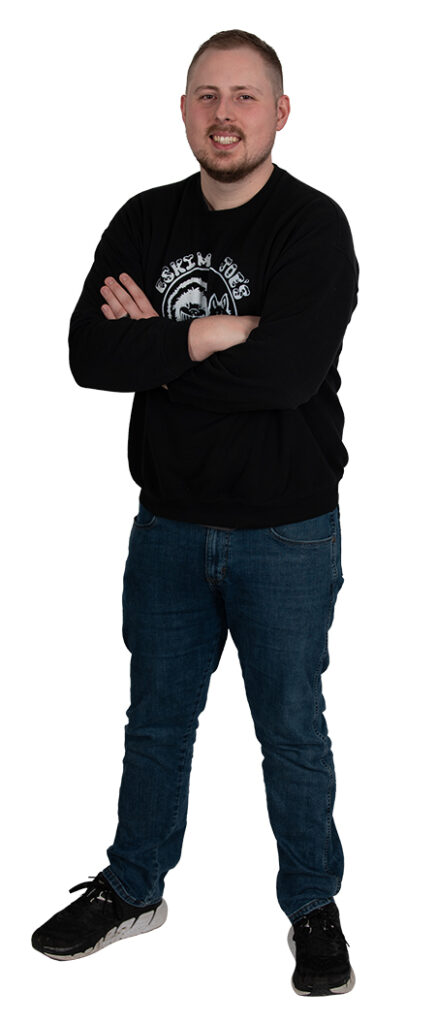 Caleb Epp
Accounting Assistant
Branding Smiles Since 2021
Originally from Everett, WA, Caleb lived there until 2016 when he joined the Air Force and moved to Oklahoma City. He served 5 years in a military law enforcement position, which culminated in him supervising a team of 10-12 people. 
Caleb met his wife Jessica while in OKC and they got married in 2019. They have two children, Everett and Ellie, as well as 2 dogs. 
He graduated with a Bachelor's Degree in Criminal Justice in 2020 and will graduate with another degree in Business Management in May 2023. He will then start the MBA program at OSU. 
Caleb originally joined the accounting department in 2021 at the Stan Clark Companies business office and then moved to EJPPG in 2023, where he works as an Accounting Assistant. 
In his free time, he loves renovating his house, following sports, and playing with his kids outside.
Caleb's favorite thing about EJPPG is the fun and positive work environment where everyone is willing to help each other no matter what.