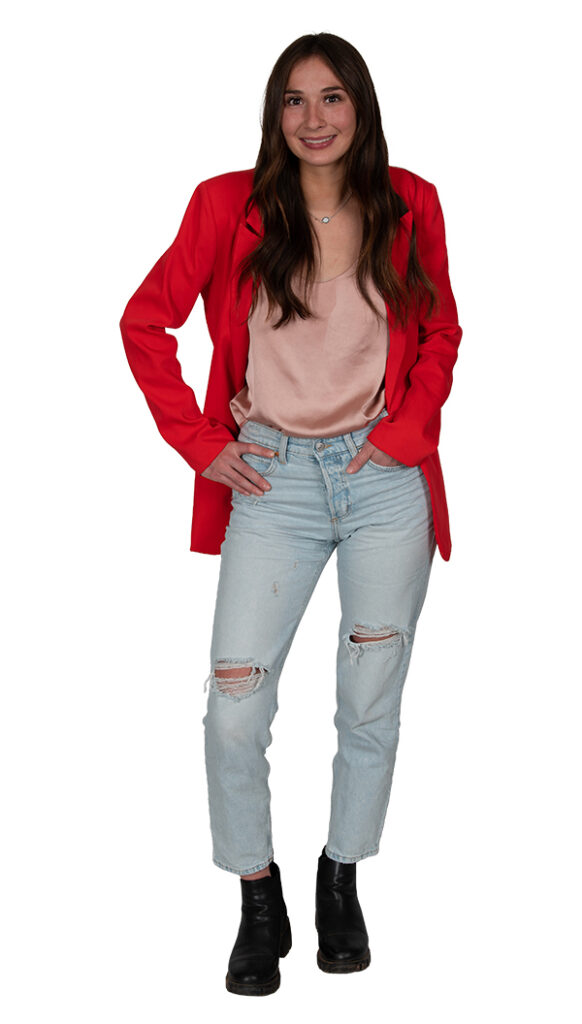 Jensen Green
Client Services Representative
Branding Smiles Since 2023
Jensen joined the Eskimo Joe's Promotional Products Group family in January 2023 as a Client Services Representative. 
She graduated from Oklahoma State University with a bachelor's degree in Marketing and could not be happier to come back to Stillwater and enjoy the atmosphere this little-big town has to offer, and truly feels she found the best team to be a part of.
While she'll always love Stillwater, her heart belongs with her husband, Jaren, back in small town Chandler, Oklahoma, where they both grew up and have now built a home together. When she's not delighting our guests by giving her best, she's at home playing with her golden doodle, Hank, or feeding their mini chicken farm.
Jensen is also an avid reader, loves to travel whenever shown the opportunity, and loves even more to try out new foods and restaurants to spice life up.
She believes in kindness and grace, and really enjoys working with our clients to make them feel like they are in the right hands.