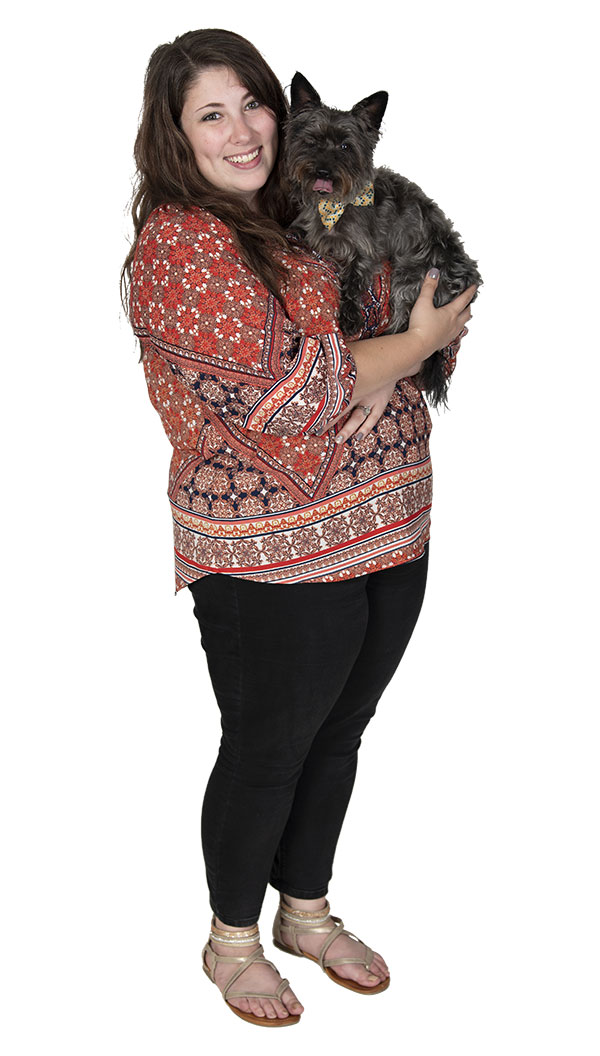 Katie McArthur
Program Specialist & CSR
Branding Smiles Since 2019
Katie first became a part of the Stan Clark Companies family in June 2019, when she worked at Mexico Joe's. She later joined the EJPPG family as a Client Services Representative.
In 2022, Katie took on another role as a Program Specialist. She runs analysis on all programs and helps with company websites and pop-up shops, while maintaining her position as a CSR. 
Katie loves being a part of one big family and enjoys working closely with our supplier partners to ensure that all orders are processed and delivered on time to our clients. In addition, she enjoys assisting with client programs, websites and pop-up shops. 
Katie grew up in the suburbs of Chicago and moved to Stillwater in 2016. She loves to travel and go to concerts. Katie has a pitbull and yorkie that keep her extra busy when she's not at work.