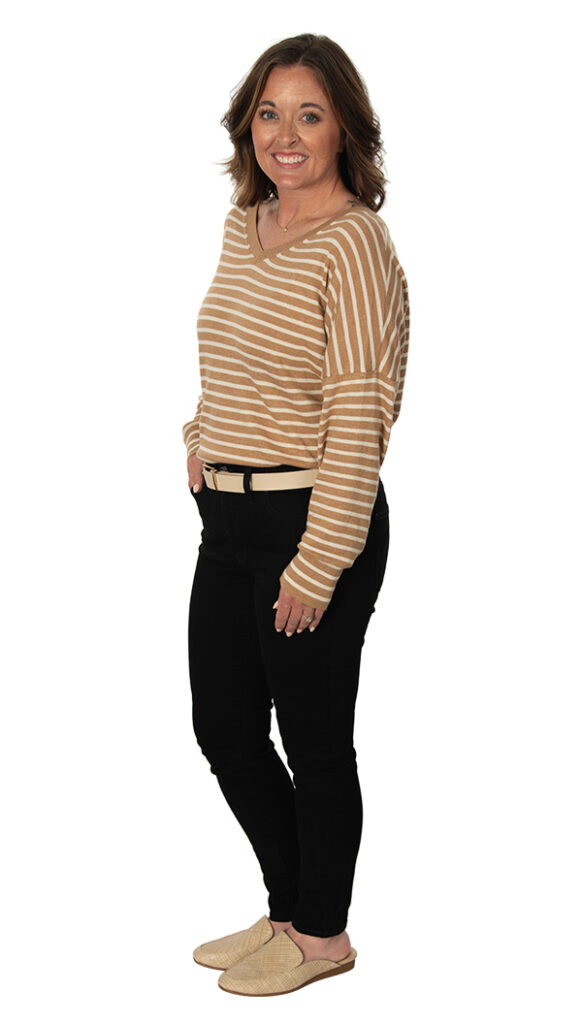 Katy Carris
Branding Consultant
Branding Smiles Since 2023
Originally from Edmond, OK, Katy now calls Perry, OK, home. Her local roots and familiarity with the region make her uniquely qualified to serve EJPPG clients in the Oklahoma City area.
Katy's educational journey took her to Oklahoma State University for one year and then to University of Central Oklahoma for three years, where she graduated with a degree in advertising. Her academic background equips her with the knowledge and skills necessary to excel in her role as a Branding Consultant.
What Katy loves most about Stan Clark companies is the culture we foster. She loves the commitment to creating a positive and engaging work environment.
Outside of work, Katy is part of a sports-loving family. Whether they're playing or watching sports, it's a 24/7 passion for them. She is married to her husband Jordan Carris, who works at the SCC corporate office. They have three sons - Max, Wyatt and Colt.