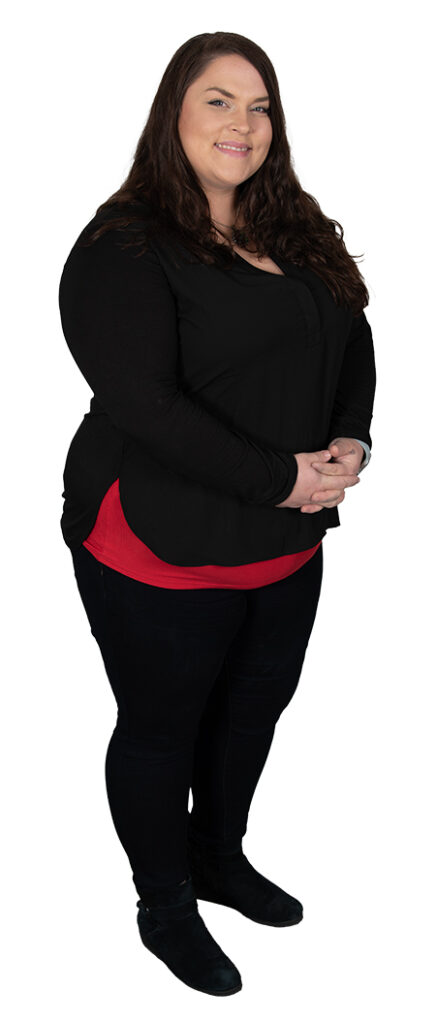 Kayla Bryant
Art Assistant
Branding Smiles Since 2020
Born and raised in Stillwater, OK, Kayla joined the EJPPG family in January 2020. She started on the production floor as quality control and quickly moved her way up to lead printer. 
In the Summer of 2022, Kayla was given the opportunity to intern in EJPPG's art department and was later offered the position of Art Assistant. She is currently working on her last year of school and upon completion will have a Bachelor's Degree of Fine Arts in Graphic Design. Her focus is on motion graphics, interaction design and illustration.
Kayla stays involved in the community by volunteering for recovery-focused events, such as the clean and sober Calf Fy at Highland Park United Methodist Church, where she also works part time. When time allows, she also volunteers for H & I (Hospitals and Institutions). 
She has been married for 15 years and has 2 amazing children that she couldn't be more proud of.