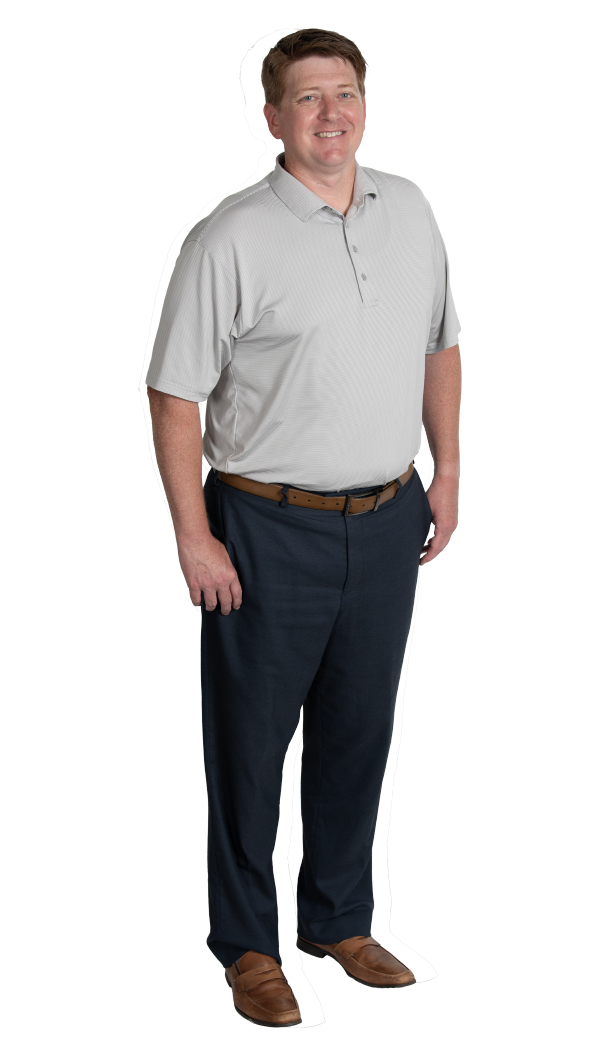 Keegan Davis
Branding Consultant
Branding Smiles Since 2023
Keegan hails from Pond Creek, OK, and is a proud graduate of Oklahoma State University, earning his degree in Journalism in 2008. As a Branding Consultant, Keegan sees the perfect opportunity to combine his love for building relationships and making a positive impact on others' lives!
When it comes to Eskimo Joe's and Stan Clark Companies, Keegan's favorite aspect is undoubtedly the people. Over the years, he has encountered countless individuals who have been a part of the SCC family for a significant amount of time, truly loving what they do. Moreover, Keegan appreciates SCC's commitment to serving the community! From initiatives like Special Olympics to supporting the United Way and fighting against cancer through Cowboys vs. Cancer, he admires how every employee is dedicated to making Stillwater an amazing place to live!
And let's not forget to mention the important people in Keegan's personal life! He is happily married to Pam, also an OSU alum from the class of '09. Together, they have a wonderful daughter named Emerson, who just celebrated her second birthday in May. Family time is precious to Keegan, and he cherishes every moment spent with his loved ones. Outside of work, Keegan and Pam have a shared passion for travel. They particularly enjoy exploring new destinations with their little travel buddy, Emerson. In 2022, they embarked on an epic road trip that took them from Oklahoma all the way to Portland, Maine, spanning 23 states in just 27 days. And yes, they did all of this with their one-year-old daughter in tow!
If Keegan could possess any superpower, he would choose the ability to fly. Not only would it help with his travel adventures, but it would also come in handy during sports activities, bringing a whole new level of fun and excitement to the game!