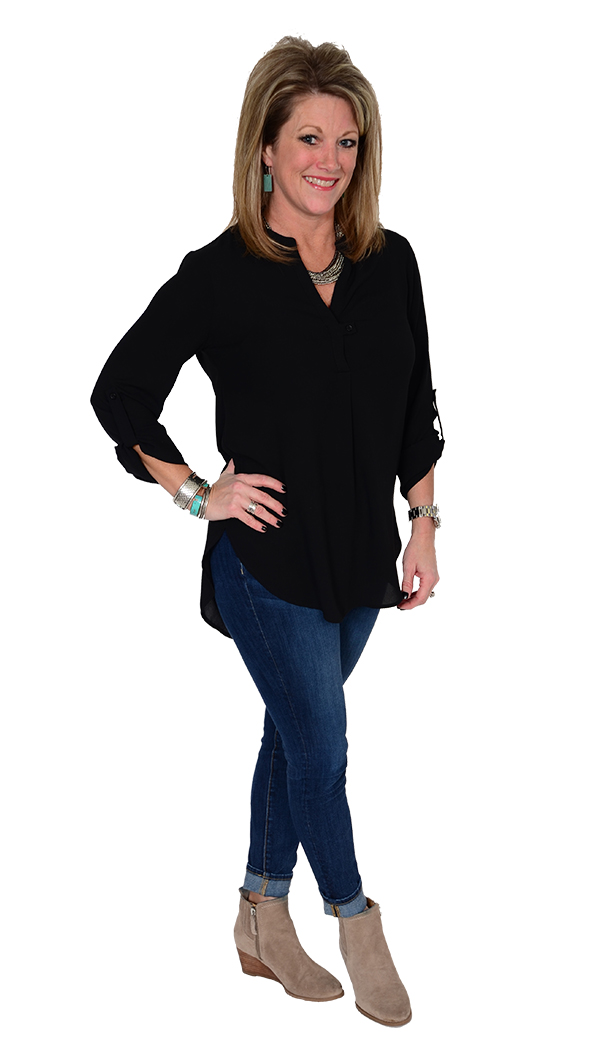 Leighan Allen
Branding Consultant
Branding Smiles Since 2013
Leighan joined the EJPPG family in 2013. She also worked for Eskimo Joe's Clothes from 1997 to 2002 and couldn't wait to get back to working for Stan Clark Companies when the opening for a Branding Consultant became available at EJPPG.
This powerful promoter is all about product knowledge. She knows what's hot and what's not, and stays on top of what's trending in our industry, with both apparel and promotional products.
With more than 12 years experience as a retail buyer, Leighan enjoys collaborating and brainstorming with her clients and isn't afraid to tackle a difficult project.
Mom to two sons, Connor and Harrison, and step-mom to twin daughters, Taylor and Brenna, Leighan and her husband, Lance, love spending time with their family. She also enjoys reading, traveling, playing golf and watching sports.
Active with Big Brothers Big Sisters, Leighan is also a graduate of Leadership Stillwater Class 13 and attends Life Church in Broken Arrow.