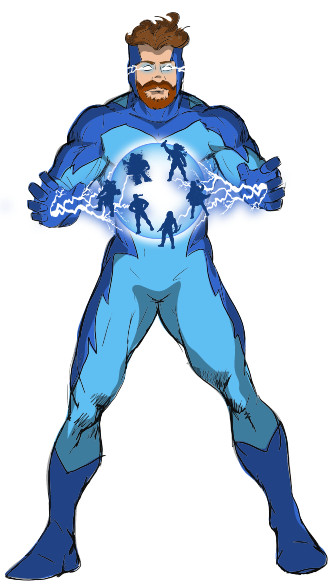 Luke Forwoodson
Graphic Artist
AKA: The Creator
First Appearance: 2014
Super Power: Humility
 Luke joined Eskimo Joe's Promotional Products Group in 2014 as the 3rd member of our graphic artist team.
His passion for art is indescribable. Not only does he spend all day creating designs for our clients, but enjoys drawing outside of work as well. He has a passion for all things Super Heroes and is the talent behind the creation of all 34 EJPPG Super Heroes.
An amazing father and husband, Luke and his wife, Barbara, have 2 sons, Bruce and Clark.
EJPPG is lucky to have this humble and kind team member as a part of our family.