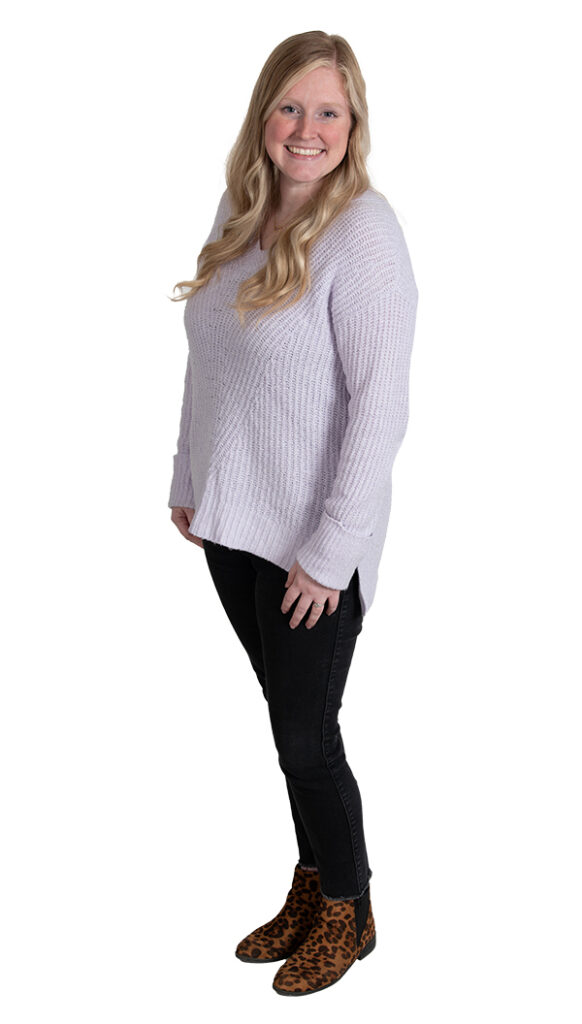 Megan Coleman
Internal Branding Consultant
Branding Smiles Since 2023
Megan joined the EJPPG family in 2023. She is married to her high school sweetheart, Adam, and they have one daughter, Addison Kate.
Born and raised in Enid, she moved to Stillwater in 2014, then back to Enid in 2018, and then back to Stillwater in 2022, where Megan and her family now call Stillwater home. They have two dogs, Marley and Gunner, and a cat named Kitty.
When not at home spending time with her family, you can find Megan cheering on the OSU Cowgirl softball team. She enjoys camping as a family and being outside. Megan also enjoys traveling all over the United States and Europe. Hungary is one of her favorite places that she has ever visited. 
Megan says she loves being at EJPPG and since day one, everyone has treated her like family.