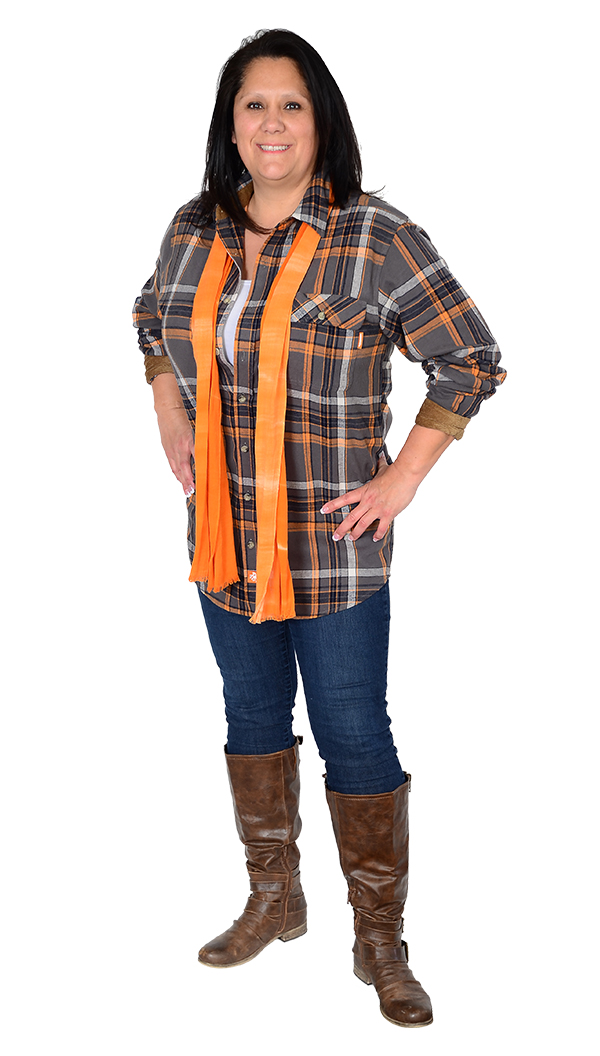 Michelle Rader
Director of Client Services
Branding Smiles Since 2015
Michelle joined Eskimo Joe's Promotional Products Group family in September 2015 as a Customer Service Representative. She was promoted to Director of Client Services in December 2017.
​​Prior to working for EJPPG, Michelle worked in Customer Service and Collections at Stillwater Designs/Kicker.
The Mom of two sons, Garrett and Ian, and stepmom of two daughters, Riley and Raegan, she is also grandmother to Traden, Daxton, Alayna and Tate. In addition to spoiling her grandchildren every chance she gets, Michelle and her husband, Darrin, breed and raise Nigerian Dwarf goats, and have added chickens and an orphan calf to their farm. They also have 4 dogs - two are Cane Corsos they they plan to breed within the next couple years. 
When time allows, she and Darrin enjoy deer and turkey hunting, with a little fishing thrown in here and there. Michelle has also participates in archery competitions.