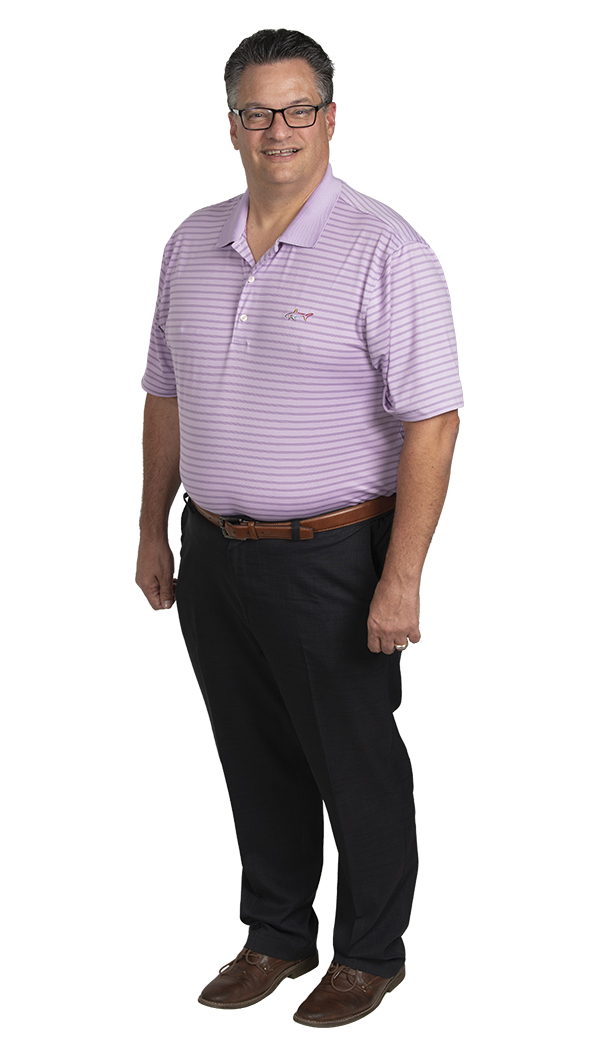 Steve Allison
Director of Branding Consultants
Branding Smiles Since 2019
Steve joined the Eskimo Joe's Promotional Products Group family in 2019 and brings with him more than 20 years of sales experience.
He has a Bachelors of Science degree in Journalism/Public Relations from Oklahoma State University and is a huge OSU sports fan.
Married to his high school sweetheart, Charla, they have 2 children, Kayla and Jared, and are the proud grandparents of 2 granddaughters and 1 grandson.
When he's not at work, Steve enjoys cycling, reading and traveling.