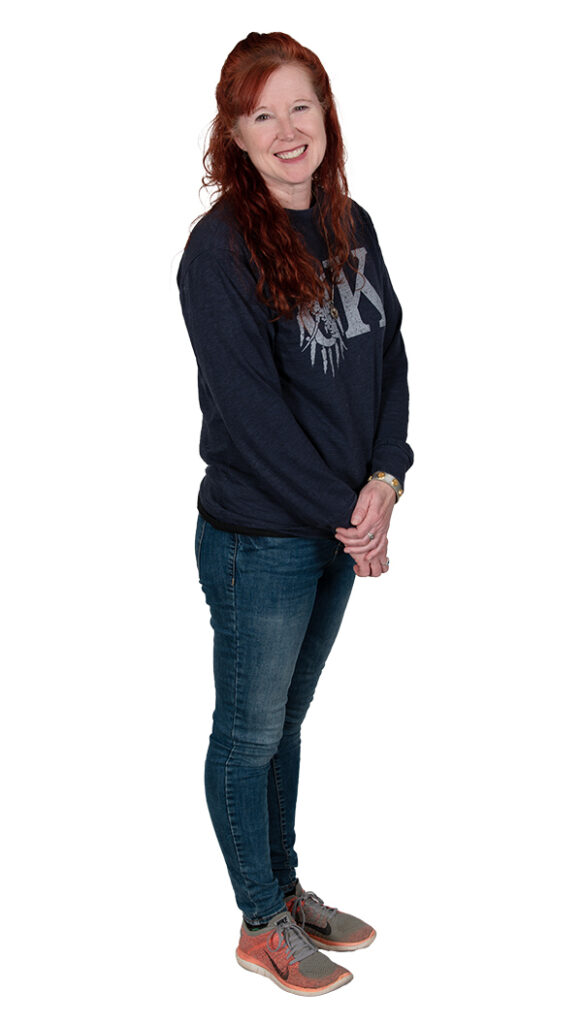 Susan Benson
Assistant Production Manager
Branding Smiles Since 2008
Susan grew up in the beautiful city of Redding, CA. In 1994, she married her wonderful husband, Chris. While there, they enjoyed boating, horseback riding and hiking in Northern California.
In 2005, they decided they were ready for a change and moved to Stillwater, OK. They bought their house based on only the pictures they saw online.
In 2008, Susan started working at EJPPG and was one of the first members of the embroidery department, which was brand new at the time.
In her free time, she enjoys spending time with her family at the lake, watching her husband and son compete in  enduro motocross races, and tending to her mini farm of animals.