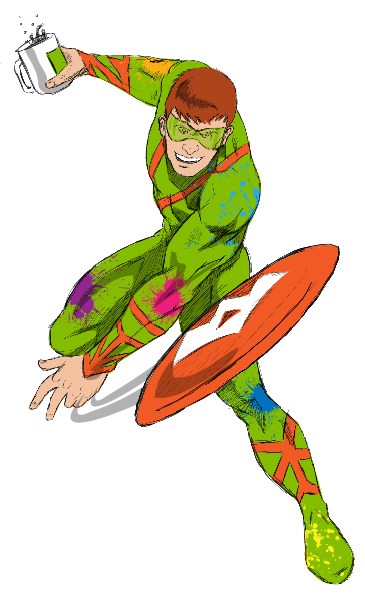 Taylor Lovekamp
Assistant Production Manager
AKA: Ink Master
First Appearance: 2005
Super Power: Flexibility
A native of Morrison, OK, Taylor joined the Eskimo Joe's Promotional Products Group family in 2005 when he was only 19 years old.
His flexibility to take whatever task he is presented with and to shift into that role to get the job done, makes Taylor an incredible asset to the production team. Taylor was promoted to Assistant Production Manager in 2017.
His favorite part about his job is mixing inks to get just the right color for each print and working as hard as possible to make the most detailed designs print perfectly.
When he's not at work, Taylor enjoys playing disc golf and video games, listening to podcasts, and being Uncle to his 2 nieces and 3 nephews.